Elbow Arthroscopy Surgeon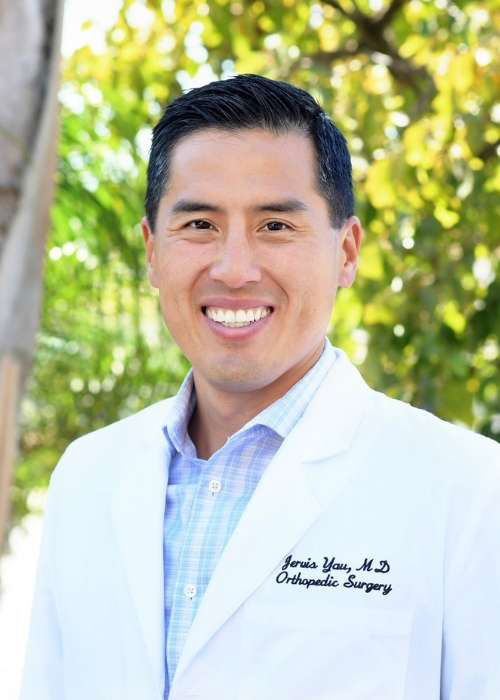 Are you an athlete who participates in sports that require repetitive throwing motions or lifting overhead? If so, you may be at risk of developing an elbow injury. Elbow arthroscopy is an important surgical technique designed to treat an extensive array of elbow injuries in a minimally invasive way with limited soft tissue damage. Elbow surgeon, Dr. Jervis Yau performs elbow arthroscopy for patients in Santa Barbara who have sustained an elbow injury that requires surgery. Contact Dr. Yau's team today!
What is Elbow Arthroscopy?
Elbow arthroscopy is a minimally invasive procedure that allows orthopedic surgeons the ability to inspect, diagnose and treat a number of elbow conditions. Arthroscopic elbow surgery utilizes a tiny camera and special surgical instruments to repair damaged ligaments, tendons and cartilage within the joint. Santa Barbara, Goleta, Santa Maria and Ventura, California orthopedic elbow surgeon, Dr. Jervis Yau utilizes elbow arthroscopy whenever possible in order to achieve quicker recovery with less pain as compared to traditional open surgery.
Recovery and Rehabilitation Following Elbow Arthroscopy
Arthroscopic elbow surgery is usually performed using general anesthesia on an outpatient basis. Dr. Yau encourages patients to plan for at least 4 to 6 weeks of recovery time depending on the procedure. Even though the procedure is minimally invasive, surgically repaired elbows still need to be protected for healing purposes.
Pain and general discomfort can be expected for at least one week following surgery. Dr. Yau will prescribe pain medications that can be used as needed during the first several days after surgery. It is very important to ice and elevate the elbow after surgery to decrease pain and swelling.
Physical therapy will be initiated when safe following arthroscopic elbow surgery. The program is designed to restore elbow strength and range of motion. The rehabilitation program is critical to a successful outcome, so patients are strongly encouraged to follow all guidelines.
Elbow Arthroscopy Recovery Time
Many patients will be able to return to full activities following elbow arthroscopy. The exact recovery time depends on injury severity and the procedure performed by Dr. Yau.
To learn more about arthroscopic elbow surgery, or to determine if you are a candidate for minimally invasive elbow arthroscopy, please contact Dr. Jervis Yau, orthopedic elbow surgeon in the Santa Barbara, Goleta, Santa Maria and Ventura, California area.